DO YOU NEED HELP FINDING CHILD CARE?
Child Care Resource and Referral (CCR&R) is a free service available to anyone looking for a quality child care environment to enhance the total development of their children. Call CCR&R for information about:
Choosing a quality child care or VPK program for your child
Free child care or VPK provider listings in your area
How to apply for financial assistance to pay for the cost of child care
How to find provider inspection reports
Finding special needs accommodations
Other community resources
CCR&R services are available in person, by phone or email info@elcbrevard.org  If you would prefer to schedule an appointment please contact the CCR&R Parent line at the number below.
CCR&R Parent Line:  321-637-1800 Ext. 8573
Rockledge Office:   1018 Florida Ave. Suite D Rockledge FL 32955
Melbourne Office:   2671 W. Eau Gallie Blvd., Suite 102, Melbourne FL 32935
SCHOOL READINESS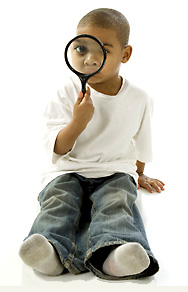 Do you need help with the cost of child care?  Click on the link below to complete a School Readiness application.  The school Readiness financial assistance program helps eligible families with the cost of child care.  If you have any challenges using the Family Portal, please contact Child Care Resource & Referral at 321-637-1800  Ext. 8573 and a CCR&R Specialist can assist you with questions and other resources your family may need.  We look forward to serving you in a more efficient and family-friendly way!
VOLUNTARY PRE KINDERGARTEN

Voluntary Pre-Kindergarten Education Program (VPK) is a FREE educational program created to prepare every four-year-old in Florida for kindergarten and build the foundation for their educational success. The VPK program offers each child an opportunity to perform better in school and throughout life by offering quality programs that include developmentally appropriate curricula with a focus on early literacy skills, accountability, manageable class sizes, and increased teacher credentials.  For more information call 321-637-1800 ext. 8573.
To apply http://familyservices.floridaearlylearning.com
---
Inclusion Warm Line
Provides information for childcare providers regarding children with disabilities and special health care needs. The Inclusion Coordinator can be reached at (321) 482-3445.
---
KINDERGARTEN ORIENTATION SCHEDULE
FLORIDA PRE PAID COLLEGE OPEN ENROLLMENT
Do you have a success story about how Early Learning Coalition of Brevard County helped you and your family succeed?
We want to hear from you.  Share here-  https://tinyurl.com/2p8hkrmy
PARENT'S PAGES NEWSLETTER
Sign Up for Parents' Pages Newsletter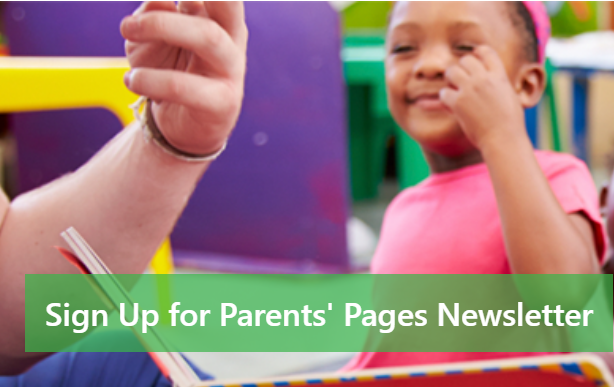 BRIGHT BY TEXT
Because kids don't come with instructions.
Bright by Text is here for families when you need us most. We share helpful tips, activities and events based on your child's age and your location.
THE WONDER WEEKS
All babies go though the same changes in the mental development at the same time. This is called a mental leap. With each leap, your baby is given the possibility to learn new things.
It's not your imagination– all babies go through a difficult period around the same age. Research has shown that babies make 10 major, predictable, age-linked changes – or leaps – during their first 20 months of their lives. During this time, they will learn more than in any other time.
The worldwide #1 Bestselling babyapp



THE READING SCHOLARSHIP

To apply online, or for more information,
visit StepUpForStudents.org/reading
NEW WORLDS READING INITIATIVE
Attention!  Check out the New Worlds Reading Initiative for children enrolled in K-5th Florida public and charter schools.
Parents will receive a book each month once they complete the registration form in the link above. The books are free and will be delivered about 6-8 weeks once the application form is submitted by the parents.
FREE ONLINE PARENTING COURSES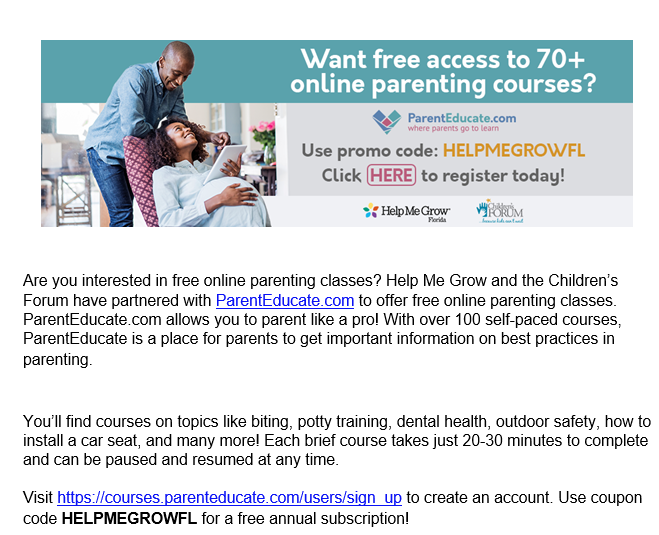 RESOURCES